Office Information
---
The State Attorney's Office for the Tenth Judicial Circuit of Florida represents the people of the State of Florida in all criminal prosecutions in Polk, Highlands, and Hardee Counties. In addition, the office advises the grand juries for those three counties, and provides representation for the Florida Department of Revenue in child support enforcement matters.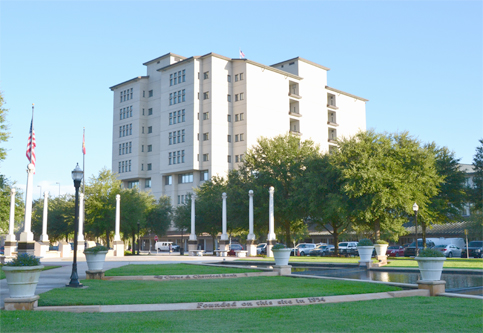 In order to accomplish these tasks, the office employs approximately ninety lawyers who serve as assistant state attorneys under the authority of the elected State Attorney, Brian Haas. While some of these lawyers are just beginning their careers, approximately one third of them have ten or more years experience as prosecutors. They are supported by a staff of investigators, secretaries and clerical personnel.
The office's headquarters are located in the Polk County Courthouse in Bartow. There are branch offices in
Sebring
and
Wauchula
which serve Highlands and Hardee Counties respectively and in
Lakeland
and
Winter Haven
which handle misdemeanor and criminal traffic cases that occur in those cities as well as the cities of Frostproof, Lake Wales, Dundee, Lake Hamilton, Haines City, Lake Alfred, and Auburndale.
The office is organized by divisions, each with a specific area of responsibility. They include Administration, Felony Intake, Felony, Homicide, Juvenile, County Court, Domestic Violence, South Counties, Child Support Enforcement, Investigations, Diversion Services, and Records.
The State Attorney's Office is committed to bringing those who commit crime to justice and to assisting the victims of crime and ensuring that they are not victimized a second time by the criminal justice system. In that regard, we invite inquiries from victims whenever they have questions about a pending prosecution. In addition, we would invite the public at large to contact us with any questions they might have about our operations.
---
ILLEGAL WEAPONS or other CONTRABAND discovered during the search procedures will be seized and prosecution may result.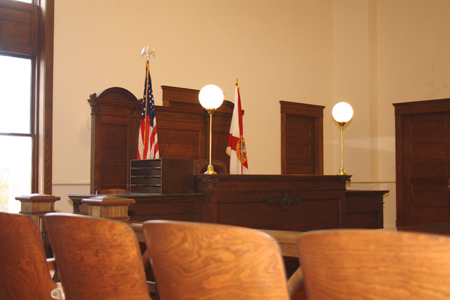 ITEMS NOT ALLOWED IN THE COURTHOUSE
Guns, explosives, knives, scissors, nail clippers, pocket knives, chemical sprays(includes perfume and hair spray), wallet chains, tweezers, and other objects may be disallowed at the discretion of the security personnel.
DRESS NEATLY AND CONSERVATIVELY FOR COURT
You must dress neatly and conservatively for court. Also do not chew gum on the witness stand.
PARKING AND ARRIVING ON TIME
The parking around the courthouse is limited and it may take you some time to find a parking place. Please allow yourself an extra 30 to 45 minutes to be sure you can park, go through security and be on time for your court appearance.
---
Throughout Mary Reckeweg's sixty year career, which started in 1954, she has been an important part of the criminal justice system here in Bartow, Florida.The office was called the County Solicitor's Office and had four employees. Now of course, it's the State Attorney's Office with close to 200 employees. Let's listen to Mary as she shares a look back over the years.